It's pretty awful that the word credit comes with its bad connotation, especially when you add the word REPORT to that! That's the way it is for most — it's real easy for that credit score to go down, and a bit of a process to get that score back up…. At least from the removing negatives aspect.
Adding Positives to Your Credit Report, Though? That's Gravy!
It's surprisingly easy simply creating new 'positives' to your credit report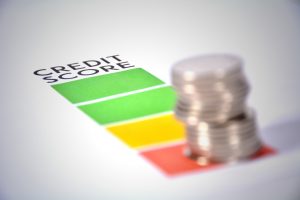 simply by making your payments and, get this….using your credit card. That's all you need to do. As the bureaus review the items on your report, it turns out that open credit accounts with some healthy balances on them actually improve your numbers.
What do we mean by "healthy balances"? Just avoid late payments, high limits, and overdoing credit card applications. One or two credit cards is enough with at the most $1,000 for each as a balance. Keep paying the balances down, don't go over that $1K amount, and creditors/lenders will jump your scores just from the fact that you look reliable.
And the Best Part? Just Keep Doing EXACTLY That, and Your Score Will CONTINUE to Improve
As in, there's no cap as to how high your score might end up being. Simply be responsible. Use your credit wisely. Pay it all off on time, and pay it all off well. And you'll be that much closer to reaching a 700 easy.