And trust us when we say this — this isn't your typical credit repair plan. Not by any stretch. As a partner of this program, H.O.P.E. yet again brings, well, hope to the masses struggling for a way to boost their credit without paying an arm and a leg, and the beautiful thing about the Phoenix Program is that you don't have to pay any arm or leg for it!
The Phoenix Program Essentially Is What We Call a "Sub Prime Credit Store"
You get a $1,000 line of credit, basically, to get the services you need to not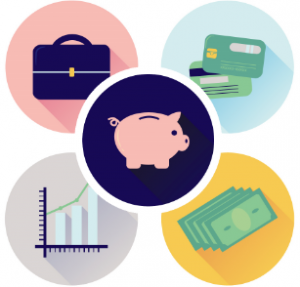 only repair your credit, but prepare you for anything like ID theft, first-time home buying, legal assistance, and much more. Just check out the services that can go into your line of credit:
Rent Payment Reporting
Tax Preparation
Roadside Assistance
Debt Validation
Budget Planning
Insurance Planning
And That's Just the Start of It!
You're asking why you really do need any of these services, of course…. The fact is that line of credit actually benefits your credit score. By getting any of these services, you boost it immediately and you reap the benefits of any of these services in the long run. Like killing two birds with one stone.
And You Get That $1,000 Line of Credit for Just $29 a Month
So do the math. Any or all of these services. Paid on your line of credit. You make payments like you would for any credit card. And your credit score goes up. The crazy thing is…. You don't even need to get any of these services. Just pay the $29 a month, and your score instantly goes up as the line of credit's reported to the bureaus.